Model trains and complete collections of all gauges and model cars

from 1935 to today
Model trains and complete collections of all gauges and model cars
from 1935 to today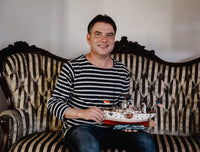 Who are we?
As a long-time second generation toy collector, Georg Kaul developed a great deal of knowledge in the field of toy antiques. From this great enthusiasm and expert knowledge, he decided almost 3 decades ago to take the step into self-employment.
Since then he has been buying toy antiques, curiosities and collections and selling them on to other searching collectors.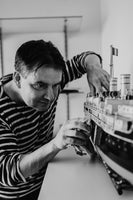 Antique Toys E-Museum
Antique toys and vintage toys in this section deserve extra attention. They are favorites. Items may be quite historic, or of exceptional condition, or otherwise museum worthy.
You are welcomed to free visit this virtual tour of our favorite toys, enjoy!
Enter now